BIODIVERSITY MANAGEMENT COMMITTEES (BMCs)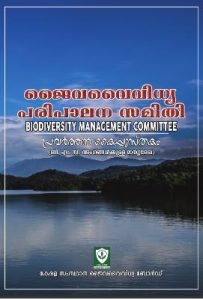 The Composition of BMC in Kerala State:
BMC of a Local Self Government Institution is comprised of 8 persons – Chairperson, Member Secretary and 6 nominated members.
As per Kerala Biological Diversity Rules 2008, Section 22 Sub Section (4) the Chairperson of the BMC shall be Chairperson of the Local body and the Secretary of the Local body shall be Member secretary of the Biodiversity Management committee, who shall maintain the records.  Besides, six persons are nominated as members by the Local body to the committee of which two should be women (33%) and one member (18%) should belong to SC/ST categories of the society.  All the six members nominated should permanent resident of the Local Self Government Jurisdiction and their names should be in the voters list.  The six nominated members shall represent a cross section of the society – herbalist, agriculturist, fishermen folk, academicians, community workers, non-timber forest produce collectors / traders, etc.
BMC Members
| | |
| --- | --- |
| Chairperson | Chairperson of the Local Self Government Institution (Grama Panchayat / Municipality / Corporation) |
| Secretary | Secretary of the Local Self Government Institution (Grama Panchayat / Municipality / Corporation) |
| Women representative | 2 Persons |
| SC/ST Representative | 1 Person |
| Other Members | 3 Persons |
| Total | 8 Persons |
Strengthening BMC to Implement Biodiversity Act
Capacity Building Programmes for BMC/LSG
KSBB constituted BMCs in all LSG's during 2011-2012 for the successful implementation of the Biological Diversity Act 2002 and Rules, 2004 and Kerala Biological Diversity Rules, 2008.
Having established functional BMC in all LSG's, building capacity across a range of institutions including BMC and creating awareness of the Act and rules was identified as the thrust area for 2013-2014. During the reporting period efforts were concentrated on enhancing institutional capacity of relevant local self government by conducting BMC empowerment programme for Panchayat Presidents and Secretaries through District Panchayats.
Outcome
Increased awareness on the following aspects were achieved:
Biological diversity act, its importance sustainable use and its benefit.
Structure, powers, responsibilities, funding and accountability of BMC
Duties as Environmental watch group (Order G.O ( P ) No: 04/13/ Envt).
Documentation of PBR and training for the same.
PBR and its importance
Identification of local environmental problems and solutions
Outputs
During the workshops following write ups in regional language were prepared and distributed.
Roles and responsibilities of BMC based on Biodiversity management committee's operational tool kit published by National Biodiversity Authority
Order G.O (P) No: 04/13/ Envt authorizing BMC to function as environmental watch group.
BMC Meetings
| | |
| --- | --- |
| | |
| Ayarkkunnam BMC, Kottayam | Cherthala South BMC, Alappuzha |
| | |
| Pallikkal BMC, Pathanamthitta | Thodupuzha Municipality, Idukki |
| | |
| Kalliyoor BMC, Thiruvananthapuram | Pilicode BMC, Kasargod  |